Source photo of the area pre-war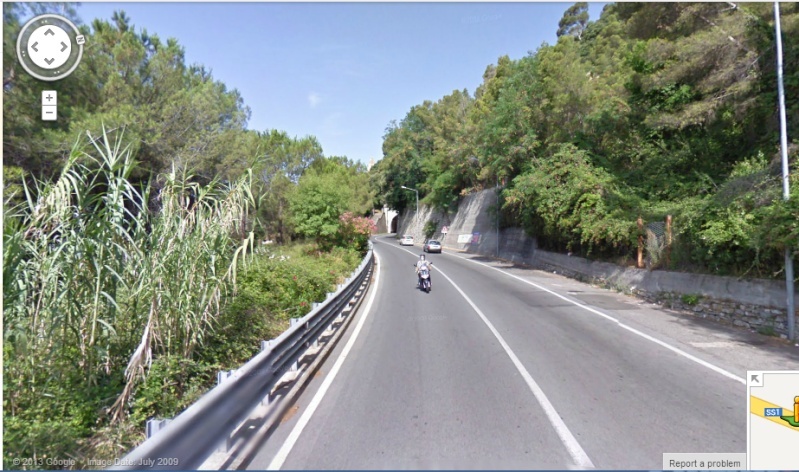 Admin




Posts

: 550


Join date

: 2009-05-28



The men of Charlie Squad had spent hours preparing a make-shift barricade to be their cover during the initial engagement, using wrecks of cars and bits of concrete from the fallen side-wall that had held back the earth of the mountain from the road which now spilled onto it in areas although still quite traversable.

A few meters behind the barricade sat parked with its front away from the road advance for a quick get-away was one of the Humvee's, its .50 loaded and ready for engagement as the vehicle and its weapon sat sitting considerably higher than the other wrecks. Packed in tightly was another allocated weapon to this flank, the captured ZiS-2 with its 57mm rounds stacked beside it and crewed by a couple of rangers while the rest crouched for cover beside it.

The sun had almost set over the side, diminishing the light that it brought with it into almost darkness however the crescent moon had lifted to bathing the road in a small amount of moonlight, mostly blocked out by the high trees of the forest uphill from it plunging every few meters into pitch black darkness.

"I really want to put this missile up a transport and watch it pop with all those bastards inside it!" Vance laughs as pulls out his flash-light checking the weapon he had traded from G-Company for some fuel, a FGM-148 Javelin.
Admin




Posts

: 550


Join date

: 2009-05-28



Henryk sniffed, taking in the evening air. The cooling moisture was beginning to settle on the ground, distilling some of the dust from the road and rubble that Chalie squad had been disturbing all afternoon. Even so, the dusty air contained a plethora of different tyes of pollen, he caught a lung-full and almost sneezed. Catching himself and wiping his sweaty forehead with the socks that were tied to his gun's straps, he addresses the men in a quiet voice and crouches behind the barricade, "I hope you get your chance Vance. Just remember, this is a delaying action, not a stand up fight," he said with the best English he could conjur, "soo... go maddening, yes? Go crazy? Make those Ruskies believe there's more of us here than there are. Fire fast and loose, use your grenades, we should have reserves at fallback point. Destroy their front vehicles to form blockade, yes? Once we hit them, they'll be confused, disorientated, dumb. They may believe we have soldiers up above them yo flank and kill, but no. their destroyed vehicles will create natural cover for their men, let them use it, let them tend to their wounded, can only slow them down. Most of all," he smiled and looked at the ground, remembering what he'd been taught at police-school, "have fun, ust don't die please? What would I do without you and your sock finding abilities?" He breathes deeply, bares his teeth and smashes his right fist into his open left palm, "Do zwycięstwa, err... to victory!"

Sergeant Henryk Dubicki takes hold of his AK-47 and motions for Dekker and Gronning to load the Zis-2 and for Vance to take up a position on the right side of the road behind some of the larger concrete boulders. He signals for Peters to join Vance and protect him with his rifle, then tells Pilks to join him on the left side of the road, "has been long time Pilks..." He whispers to the ranger as he lays his AK-47 down on the bonnet of the old 1990 model white Aussie commodore they were taking shelter behind, still strapped to his neck, and unholsters his 1911 colt pistol. For good luck he rubs a hand down the scabbard and protruding handle of his great grandfather's WW1 sword, as deadly as the day it was forged, and waits for the enemy to rumble around the slight bend in the road. He looks up at the tree-line and wills the final rays of sunlight that strobed through the canopies into oblivion. He always did prefer the night shift.



Posts

: 9


Join date

: 2013-07-18



---
Permissions in this forum:
You
cannot
reply to topics in this forum